For security purposes, it's very important to change the PIN code of your ATM card. To change your Metrobank ATM card PIN, here's a short procedure to follow:
1.
Go to any Metrobank ATM.
2.
Insert your ATM card, enter your old PIN.
3.
In the selection Menu, choose "OTHERS", select "PIN CHANGE". Follow the ATM screen prompts to complete your transaction.
New Metrobank ATM Card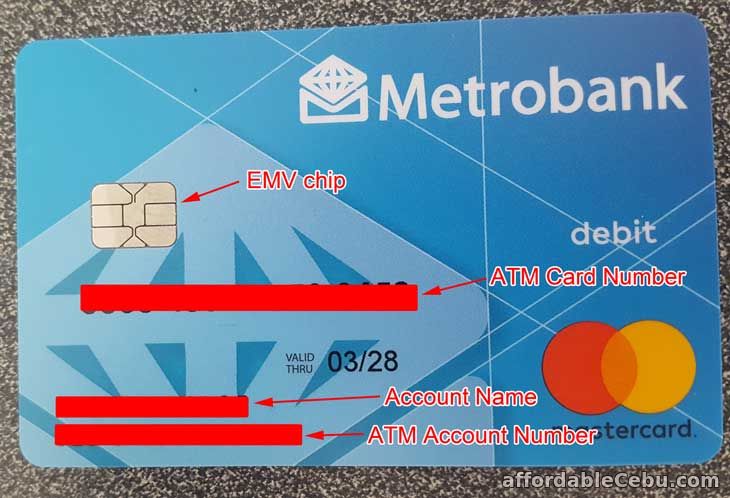 Old Metrobank ATM Card