No time to go to BPI ATM to inquire account balance? You can do a balance inquiry for free by accessing your account or your
BPI ATM Card
through online banking. Here are the steps you need to do:
Step 1
Step 2
If you are already enrolled in BPI's online banking, go to BPI website (https://www.bpiexpressonline.com) and log-in to your account
Inside BPI's Online Banking Website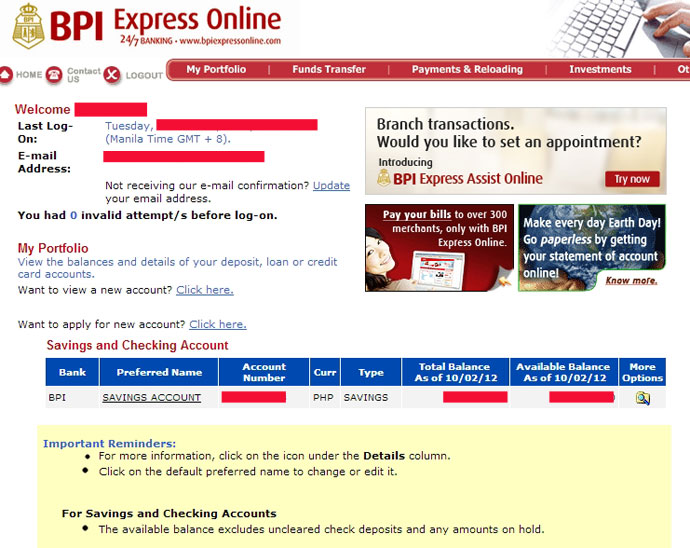 Step 3
Right after successfully logging-in to BPI website, you can see your available balance. You can also do other online banking transactions.
Do you have any problem regarding your account balance in BPI online banking facility? Tell us in the comment below.