There will be times that you may run out of cash. All that is left is your credit card. Your credit card plays a very important role in solving the necessities in life such as payment for electrical bills during emergencies. If you're living in Cebu, VECO (Visayan Electric Company) is the main power provider. You can actually pay your VECO electricity bills through credit card from Citibank. Citibank provides a way for you to pay your VECO bills through credit card.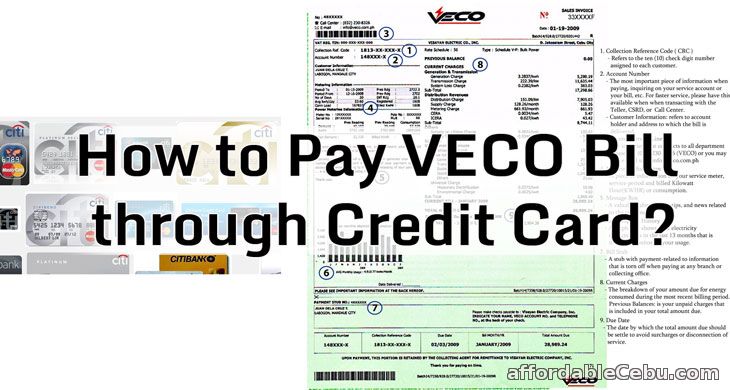 How to Pay your VECO Bill through CitiBank Credit Card?




First you must enroll your VECO account into Citibank Citi One Bill. Citi One Bill is a payment facility that automatically charges your electrical bills and other utility bills to your credit card account. To enroll, you can go to your Citibank branch of account or simply call Citibank's hotline number:
Metro Manila: (02) 995-9999
Metro Cebu: (032) 234-9999
Toll-Free from Other Provinces: 1-800-10-995-9999
From Abroad: +63 (02) 995-9999
Each time you call, a Citibank customer service representative may request to provide your Citibank Card number and your TPIN.
By enrolling your VECO account into Citi One Bill, you will no longer suffer the hassle of falling in line in payment centers and thinking for the next due date of your VECO bill. You can save time and money. You just assign a schedule date of your VECO bill payment in Citi One Bill, then it will automatically pay the bill itself. In other words, VECO bill will be automatically paid by Citibank.
VECO does not stop searching for different payment channels that are convenient for its customers. Enrolling VECO bill into Citi One Bill give customers the convenience to avoid disconnection of its service due to unpaid bills.
But remembers, if you want to cancel your credit card account in Citibank, you must report the cancellation to Citibank in order to avoid disconnection from VECO because of unpaid bills.