A bank's deposit slip is very important to keep for documentation or for future reference in case of account balance dispute. If you lost or misplace a deposit slip from Metrobank, there's still a chance to request or get a copy of it. Just follow the instruction below.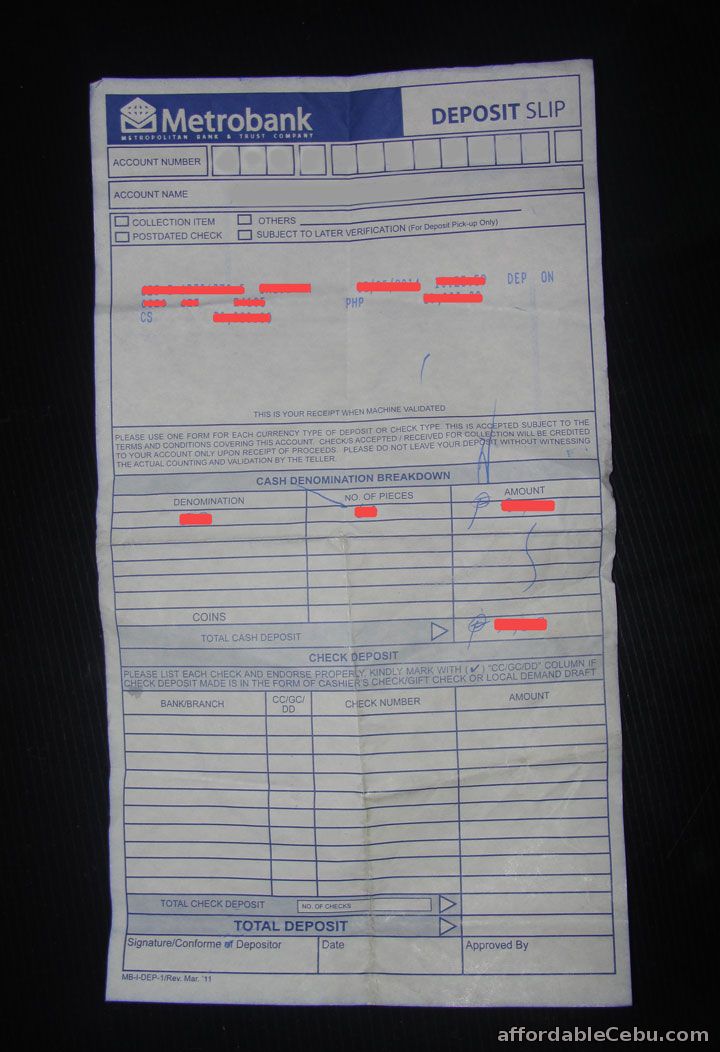 Metrobank Deposit Slip (photo screenshot)
Like any other banks, once misplaced, you can only request a copy of the deposit slip thru the Metrobank branch where it has been validated or processed. So, you cannot get it to other Metrobank branch.
You must bring at least two (2) valid id's and provide the bank with the details of the deposit transaction such as time and date of deposit, amount of deposit, account details (account name and account number).
Other option would be to request for a statement of account in the bank during the period of deposit transaction. Transactions including all deposit transactions within the covered date are shown and printed in the statement of account.
You can also access your transactions through Metrobank online banking. If you have no online banking account, the following article might help you: "
How to Apply Metrobank Online Banking
".
For any other inquiries, you may get in touch with Metrobank Customer Service through any of the following contact details:
24x7 Customer Hotline: (02) 8700-700
24x7 Domestic Toll-free No.: 1-800-1888-5775
E-mail Address: customercare@metrobank.com.ph
Do you have any other concern or problem with your deposit slip in Metrobank? Tells us in the comment below.