Description
This service is mandated by City Ordinance No. 1802 Section A as a way to eliminate stray animals in the city. It is also a way to monitor the implementation of the city's anti-rabies ordinance.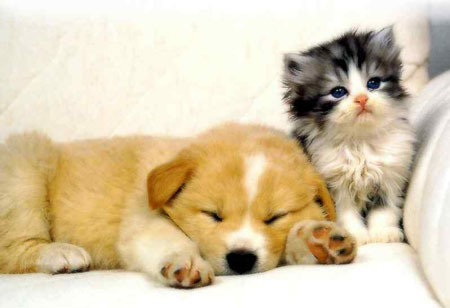 Picture of a dog and a cat. Register them by following the steps below.
Clients
Owners of pet dogs and cats (Cebu City)
Contact Persons
Suzett Galinggaling
Contact/Telephone no.: (032) 233-5675 / 232-4483
Location
Department of Veterinary Medicine and Fisheries (DVMF)
North Reclamation Area (NRA), Cebu City
Availability
Monday to Friday
Time: 8:00 AM - 5:00 PM
Duration of the Service
9 minutes
Fee
(How much to pay?)
Php 150 - registration fee
Procedures How to Register Pet Dogs and Cats in Cebu City, Philippines
1.
Visit DVMF and give details of pet. Takes down the details.
2.
Pay registration fee at the CTO Collector assigned to DVMF. Issues official receipt of the amount paid.
3.
Wait until your pet is vaccinated. Vaccinate the pet.​​​​​​​
4.
Get the Certificate of Registration and Collar.​​​​​​​ Issue the Certificate of Registration and collar.​​​​​​​
Source: Cebu City Citizen's Guidebook
This information appeared first on the 2009 Version of the Cebu City Citizen's Guidebook published by the Cebu City Government through the efforts of the Mayor's Management Team.