Here are some collection of
pictures of Electric Tricycles
in the Philippines. Electric Tricycles are also known as ""E-tricycles or E-trikes". This electric tricycle uses purely electricity powered by its rechargeable lithium ion batteries. There are initially 20 electric tricycles released by the Philippine government this week. Headed by President Aquino, the "Electric Tricycles" Program is launched to replace millions of petroleum-powered tricycles with electric ones to minimize the current transport system pollution.
Picture of Electric Tricycles in the Philippines (photo: AFP)
Picture of Electric Tricycles cleaned by a worker prior to the launch of the vehicles this week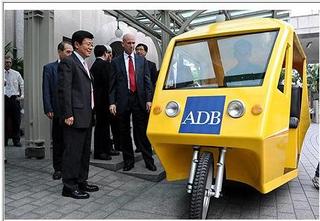 Picture of Electric Tricycle (photo: adb.org)
President Aquino in a ride (photo: adb.org)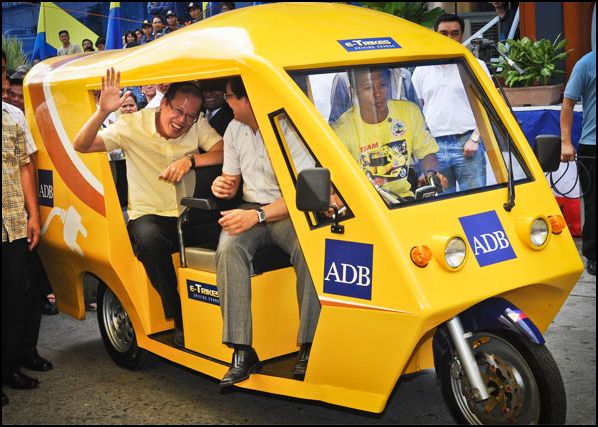 (Picture) President Noynoy Aquino waving his hand
A woman sitting at back of the e-trike (photo: AP
)
Sohail Hasnie, an energy specialist at Manila-based ADB, said "Every 20,000 e-trikes that are introduced to Manila's streets will save the Philippines 100,000 litres of foreign fuel imports each day, saving the country about 35 million dollars annually."