To deposit in a Metrobank branch over-the-counter, you are required to fill-out a deposit slip.
This deposit slip will document the details of the transaction such as your:
Account Number,
Account Name,
Amount of Deposit,
Date of Deposit,
Name/Signature of Depositor,
Name of the Bank Employee who receive and approve the deposit transaction
The deposit slip is critical in monitoring and maintaining the transaction records of the bank.
For those who want to have a copy or want to view what Metrobank Deposit looks like, here it is: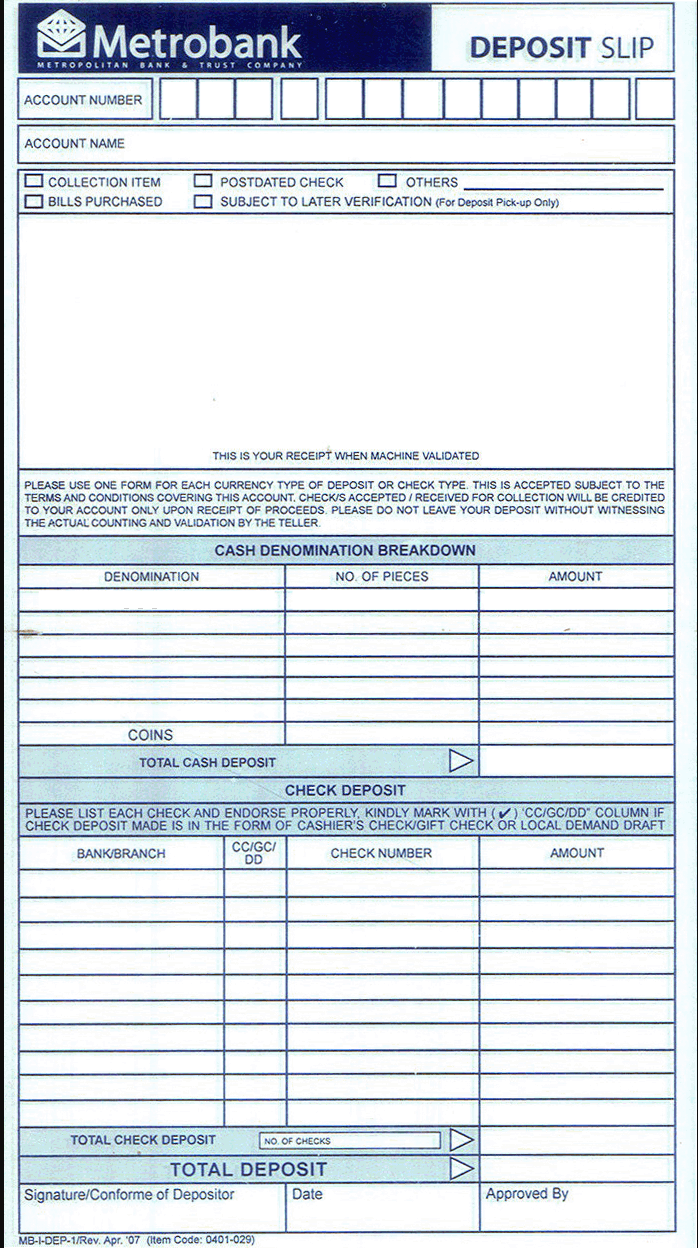 Sample Metrobank Deposit Slip (blank copy)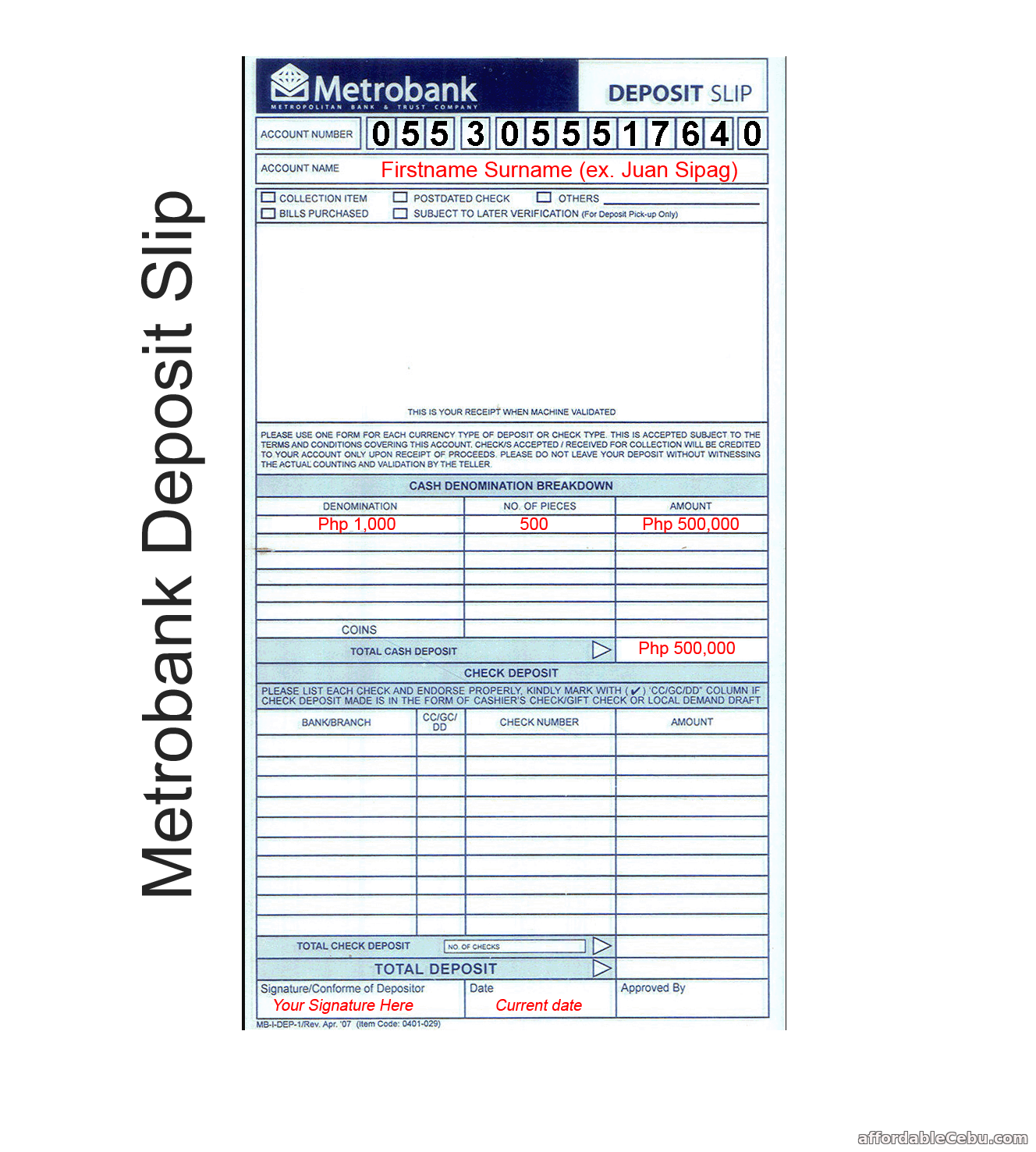 Metrobank Deposit Slip with guide on filling-out the transaction details

If you don't have a copy of this Metrobank Deposit Slip, I recommend to download or save it to your computer for your future use.
Tips
Before going to the Metrobank branch to deposit, you must take note or have a copy of your Account Number which you want to deposit into.
Count your money (for the deposit) before going to the bank. Count the total number of each denominations (example by 100, 500 or 1000). Prepare that money or put all the deposit money in an envelope, purse or bag. This will speed-up your deposit transaction.
If you find these tips very useful,
share this post to your family or friends
for them to speed-up their deposit transaction in Metrobank.