In the Philippines and in other countries, long bond paper size is sometimes confused with the US Legal size.
Size of long bond paper is
8.5" x 13"
while US Legal size is 8.5" x 14". Inches is the common used unit of measurement of those documents.
You may wonder what's the
width and height of long bond paper in cm
(centimeter)? Here's the equivalent sizes in centimeters:
Width and Height of Long Bond Paper in cm (Centimeter)
Width - 21.59 cm (equivalent to 8.5 inches)
Height - 33.02 cm (equivalent to 13 inches)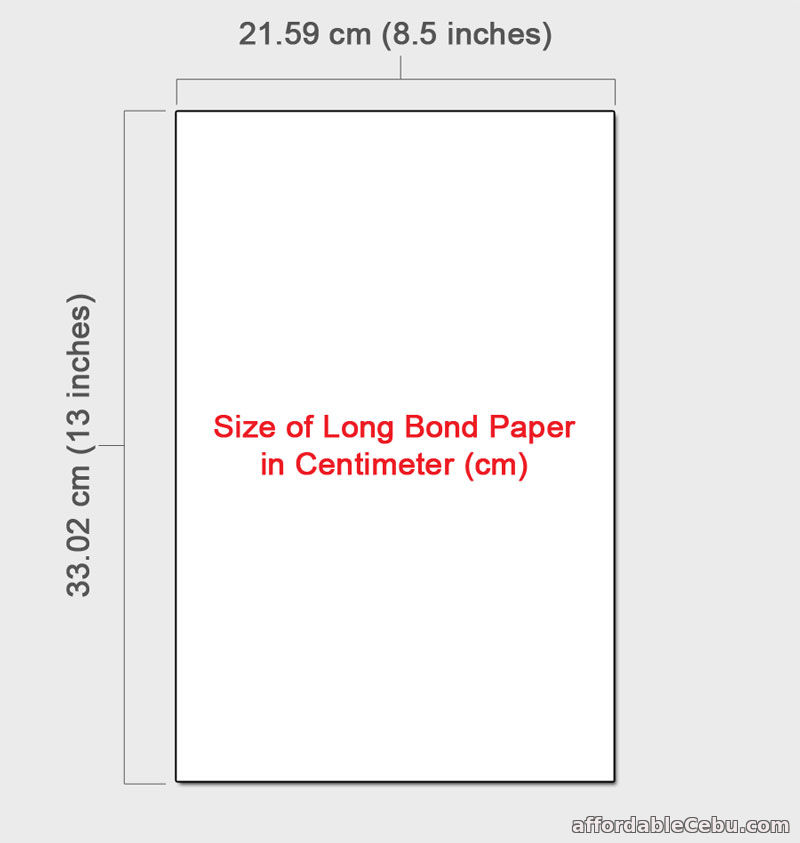 How did I come up with those sizes in centimeters? You'll just convert inches into centimeters:
8.5 inches = 21.59 cm
13 inches = 33.02 cm
To convert inches into centimeters, you can use Google search engine's built-in
Measurement Unit Converter
. Just search "inches to centimeter" in Google and you'll see the converter tool in their webpage itself .
Do you have any document size that you want us to convert into centimeters or pixels? Just tell us in the comment below if you're having any problem related to documents, document sizes or document printing.