---
How to Open or Apply for Metrobank Savings Account for 1 to 18 Years Old: Fun Savers Club
If you have kids or children 1 to 18 years old, you can start to open them a savings account (called Fun Savers Club) in Metrobank. Metrobank Fun Savers Club is a fun and educational way to let your children learn the basics of saving money. Here's a simple procedure on how to apply for Metrobank Fun Savers Club.




1.

Bring the needed requirements for opening a Metrobank Fun Savers Club:

> Child's NSO Birth Certificate
> Student's ID duly signed by School Principal or Head of School (for student)
> Two 1x1 recent ID pictures
> Php 500.00 initial deposit (this is also the required maintaining balance)



2.

You must personally visit any Metrobank branches. Go to the New Accounts section of the bank and apply for a Metrobank Fun Savers Club account. Present the requirements.

Metrobank's branch personnel will be providing you the assistance that you need for account opening.



Metrobank Fun Savers Club Passbook (Picture)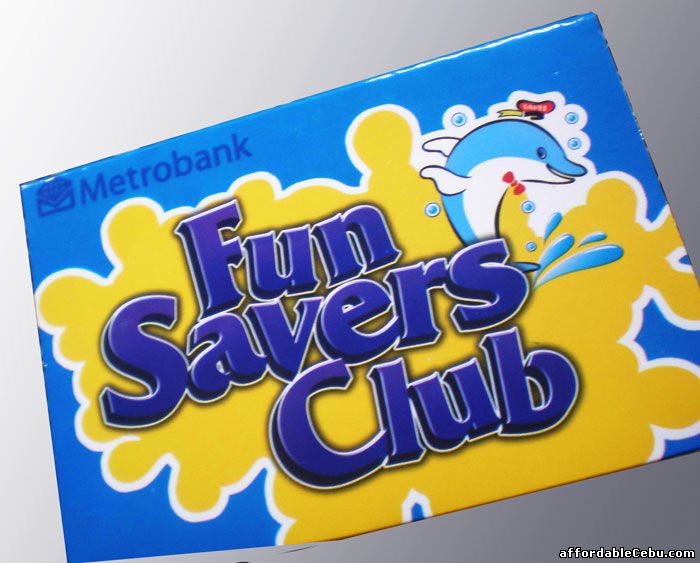 Metrobank Fun Savers Club Initial Deposit and Maintaining Balance
Php 500 (for PESO account)
US$ 100 (for Dollar account
Important Rates
| | | | |
| --- | --- | --- | --- |
| Account Type | Balance to Earn Interest | Interest Rate (per annum or year) | Service Fee for Accounts Falling Below Maintaining Balance (for 2 consecutive months) |
| Fun Savers Club (PESO) | P 4,000 | 0.25% | P 300 |
| Fun Savers Club (DOLLAR) | US$ 200 | 0.125% | US$ 5.00 |
Are you having a problem opening a savings account for your child?

Warning! When posting comments, strictly observe correct spelling. Avoid incomplete words such as TY (as Thank You), Pls as Please, gud as good, dpt as dapat, etc. You can comment in English or Tagalog. If you will not follow this simple instruction, your comment(s) will not be accepted or published.
Total comments: 7
6
Christine Selibio
(26 August 2016 1:31 PM)
Good day ask ko lang po kung pwedeng iclose ko nalang yung fun savers account ng anak ko kasi halos di ko na nahuhulugan since april pa pero may laman pa naman na P500.00. So my service charge ba yun? Magkano nalang po makukuha ko? Thank you

0

Christine Selibio, from April to August is equivalent to 5 months. 5 months without deposit doesn't meet the criteria of classifying it as dormant account. You will not be charged in your case. You can withdraw all the money from your account.
5
Jona
(02 December 2015 3:57 PM)
Hi can I open an account for atleast P500 as the deposit amount? Thanks
4
hi im anonymous
(24 May 2014 10:07 AM)
hindi eh regular passbook kana 10000 na maintaining balance yung fsc for ages 1 to18
3
angel
(29 April 2014 4:21 PM)
Hi. Can i ask, if this fun savers club is, allowed pba ako, im 18 and i'll be going 19 this november.
2
rosalinda pagaduan
(18 January 2014 8:31 PM)
What are the requirements to make a loan in Lenddo. I want to be a member in Metrobank.
The spam message is hidden.
Show