---
Fix Touch Mobile Sim Cannot Receive Text Message
If you're experiencing a problem with your Touch Mobile (TM) sim such as it cannot receive a text message, most often it can be fixed by restarting your phone. If this method doesn't work out, try the following methods below:
Restart your phone by turning it off and then, turn it on.
Try to check your Inbox. If it's full, deleted some messages.
Check Call Barring. It should not be active.
Turned off Airplane or Flight Mode.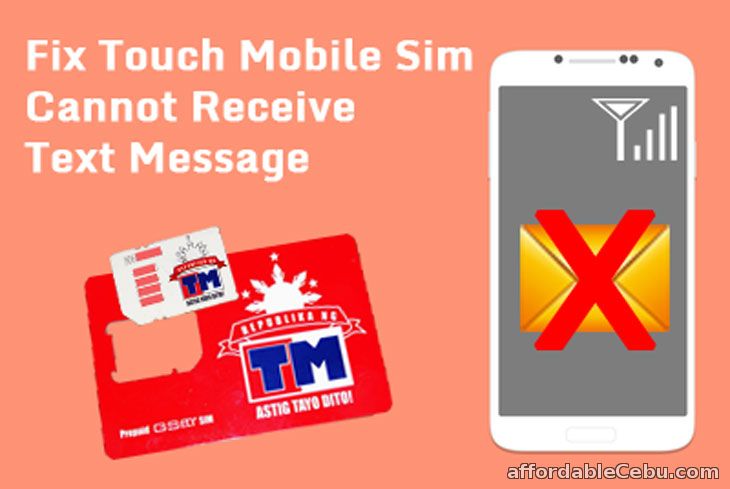 You can also try this one:
Insert your TM sim to another phone. Try to send a text message to that sim and check if it will receive a text message. If it still doesn't receive a text message, your TM sim needs a replacement.
Are you still having a problem with your TM sim not being able to receive a text message?
Warning! When posting comments, strictly observe correct spelling. Avoid incomplete words such as TY (as Thank You), Pls as Please, gud as good, dpt as dapat, etc. You can comment in English or Tagalog. If you will not follow this simple instruction, your comment(s) will not be accepted or published.