---
exhaust motor and fresh air supply and installation
Ad Type: Offer | Location: Outside Cebu
| Views: | Comments: | 27 September 2018
A mechanical ventilation system is required to meet code in all new construction projects, and highly recommended in all projects where you are adding additional insulation and air-sealing.

Our Services:

1. Ducting works
2. Chilled water system
3. Air Conditioner Installation and Supply
4. Fire Suppression System
5. Sprinkler System
6. Exhaust Motor and Fresh Air Supply
7. Steel and Stainless Fabrication

We offer 100% Satisfaction Guarantee on all our services.
We offer Maintenance and Repair.
We're on call 24/7

FOR INQUIRIES PLEASE CALL/MESSAGE
09993539504
Look for Cherry Rose Agustin

Thank you and God bless!
Pictures
---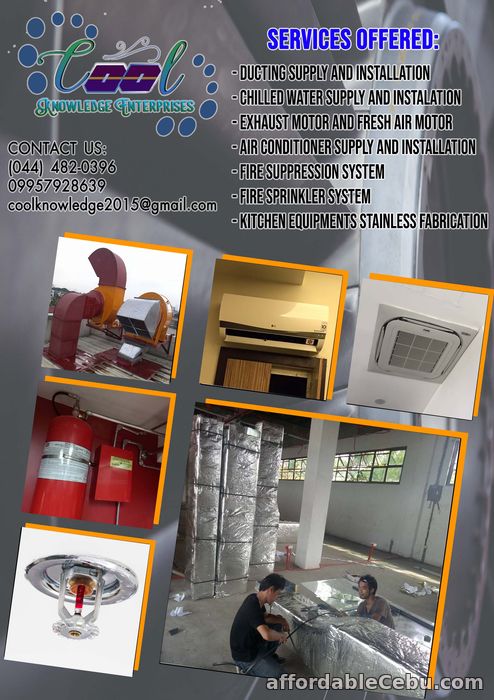 Share this Ad