For those who are asking questions whether a foreigner/non-Filipino can be accepted or allowed to apply for BPI (Bank of the Philippine Islands) loan for financing a condominium? Yes, foreigner nationals may apply a loan in BPI but for condominium purchases only. The foreigner will need Filipino co-borrower and the property would be under the Filipino and his/her spouse's name. They must be residing/working here in the Philippines for at least 2 years. The following requirements below should be submitted: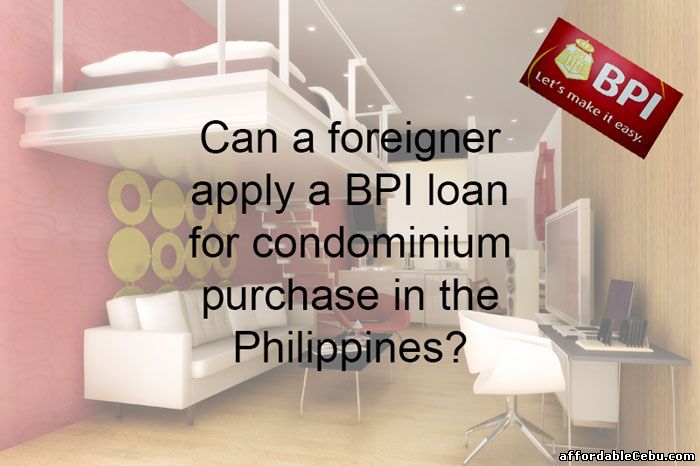 Condominium Loan Requirements for Foreigners/Non-Filipinos
The following must be submitted and executed by the foreigner:
Affidavit of Support - sworn statement, can be secured or get from a lawyer
Waiver of Rights over the collateral property

Accomplished in 2 copies
Must have two (2) witnesses
Must be notarized

CENOMAR (Certificate of No Marriage)
Income documents (COE & ITR) - COE stands for Certificate of Employment and ITR stands for Income Tax Returns
Copy of Alien Certificate of Registration (ACR)
For additional information, you may visit any BPI or BPI Family Bank branch nearest you.
If you need further assistance or have other concerns, please do not hesitate to post your concerns in the comment below.