You might went to an ATM machine to withdraw money or inquire account balance. Sometimes, you may not be aware of the PIN codes (or PIN Number) you've entered on the ATM machine. One attempt, failed, Second attempt, failed. Then on the third try, failed again. You entered the wrong PIN and exceeded the maximum number of tries and you can no longer transact on the ATM. ATM card blocked/locked! Here are very simple options to unblock your blocked ATM card (be it a BDO atm card, BPI atm card, Metrobank atm card, Unionbank atm card, LandBank atm card, etc.) in the Philippines: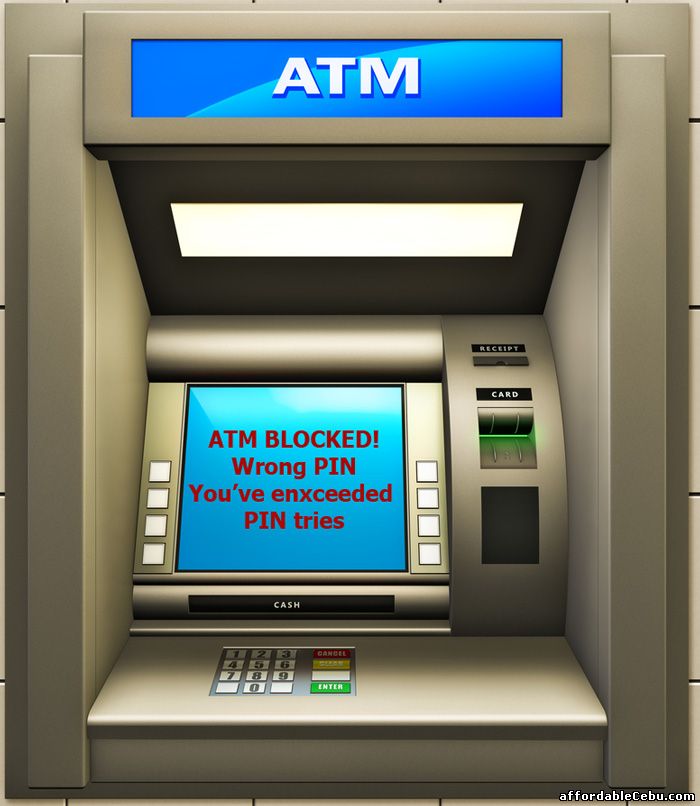 Option 1
To avoid the hassle of going to the bank, you can call the bank's customer service or hotline number.
Option 2
If you live near the bank or if you have the convenience of going to the bank, go to the bank. Ask for help to a bank officer in the Customer Care/Help section of the bank and request for unblocking your blocked ATM card. Don't forget to bring a valid id which the bank may require for identity verification purposes.
Option 3
You can wait after 24 hours (or 1 day) and your ATM card will be automatically unblocked.
Do you have any problem in getting help in unblocking your blocked ATM card?