This article provides a company/business profile about XComp Computer Sales and Services in Cebu, Philippines.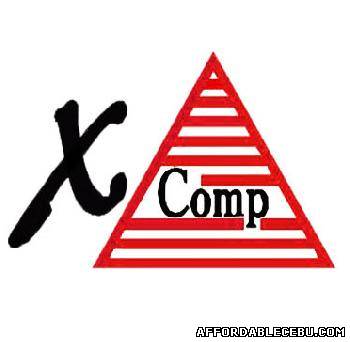 (Picture) XComp Business Logo
XComp Computer Sales & Services was initially established as a sole proprietorship, owned and co-managed by the Uy brothers - Mr. Manuel T. Uy and Richard T. Uy – way back from its humble beginning where their computer shop was still located at Labangon, Cebu City.
With the primary goal of providing varied I.T. products and a wide range services, a blossoming I.T. market in Cebu started to propel the business in around the year 1999.Feeling the need to locate the business suitably,
XComp Computer Sales & Services
transferred to a much bigger, and accessible building at
R. Duterte St. corner V. Rama Ave., Guadalupe, Cebu City
(just across
Jollibee Guadalupe
). From hereon, the company found its present location that has grown to become one of the most sought, relied and depended computer retailer/reseller of I.T. products and services in metro Cebu and even in the Visayas region.
On October 22, 2002, XComp Computer Sales & Services, Inc. was formally incorporated. It has become a fast growing company player in the I.T. industry with valued status as a gold partner of much renowned and esteemed I.T. products locally made & abroad. With its incorporation, the company still relentlessly provides the latest quality of computer products and reliable services to its growing long list of satisfied customer and clientele.
Sales & Services
XComp Computer Sales & Services, Inc.
actually takes pride of maintaining a personalized sales and technical services. The company is very committed to a very high level of customer satisfaction and services, even through after sales. To cater steadfast and consistent support of services, the company has maintained teams of skilled-trained technicians and expert engineers in order to have unwavering, prompt and timely technical support even through after sales.Our fleet of delivery vehicles also renders a key factor. We offer free delivery within
Cebu City
and
Mandaue City*
and with some key areas in the cities of
Talisay*
and
Lapu-lapu* (depending on the amount, volume, & quantity of ordered items, whichever it is)*
. Nevertheless, XComp constantly find ways and improve to provide fast, relentless and efficient delivery to satisfactorily serve most of our valued customers and clientele.
Our teams of technical support technicians and engineers render services whether On-Site** or Off-Site (standard applicable charges may apply on On-Site servicing)**. Surging demand of computer repair, virus cleaning, and network installation & configuration equips our field technicians and engineers with adequate mobile motor vehicles to response timely the needs of our customer and clientele, whenever necessary.
XComp Linkage Partners
XComp Computer Sales & Services, Inc.
maintains partnerships with many of the most recognized and esteemed I.T. products, computer manufacturers, distributors, and associations in the industry. It has earned distinctively valued partnerships and master dealership status from the likes of
Intel, Microsoft, IBM, HP, Asus, Samsung, Acer, and Seagate
for becoming their most trusted dealer and resellers for years.
Accolades, Accreditations & Accomplishments
XComp Computer Sales & Services, Inc. maintains the following status:
3Com Value Partner Alantek Valued Partner

Acer Gold Partner Asus Gold Partner Reseller

Epson Value Reseller IBM Gold Partner

Intel Premier Business Partner HP Corporate Reseller

Microsoft Certified Partner Netgear Gold Partner

Samsung Gold Partner Seagate Value Partner

SuperMicro Value Partner Toshiba Valued Partner

Western Digital Valued Reseller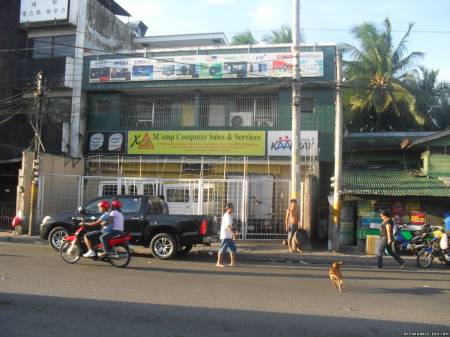 Picture XComp Main Store/Office in R. Duterte St. corner V. Rama Ave., Guadalupe, Cebu City
(Photo Taken Year 2010)