How to Inquire Account Balance in BPI Online Banking
No time to go to BPI ATM to inquire account balance? You can do a balance inquiry for free by accessing your account or your BPI ATM Card through online banking. Here are the steps you need to do:



Step 1




You must be enrolled first in BPI's online banking. This might help you:

Step 2




If you are already enrolled in BPI's online banking, go to BPI website (https://www.bpiexpressonline.com) and log-in to your account




Inside BPI's Online Banking Website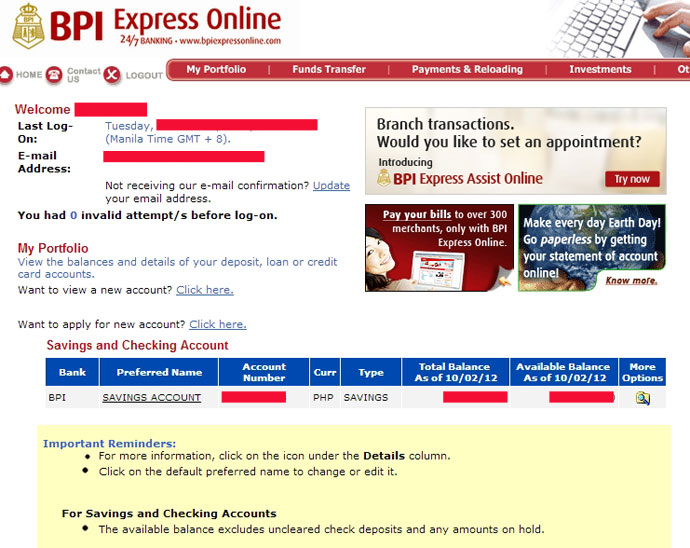 Step 3
Right after successfully logging-in to BPI website, you can see your available balance. You can also do other online banking transactions.
Do you have any problem regarding your account balance in BPI online banking facility? Tell us in the comment below.
Warning! When posting comments, strictly observe correct spelling. Avoid incomplete words such as TY (as Thank You), Pls as Please, gud as good, dpt as dapat, etc. You can comment in English or Tagalog. If you will not follow this simple instruction, your comment(s) will not be accepted or published.