---
How to Inquire Account Balance in China Bank Online
Want an easy access to your account balance in China Bank? You can inquire the balance of your China Bank account (ATM, Passbook, Checking, Time Deposit, etc.) without going to the bank or to the ATM machine.

You can do a balance inquiry online through China Bank's online banking facility. How? Follow the procedures below:




Step 1




First, you must have a China Bank account. Enroll that account on China Bank's online banking. These articles might help you:




Step 2




If you are already enrolled on China Bank's online banking, then, you can now access your account and do balance inquiry for free.




Step 3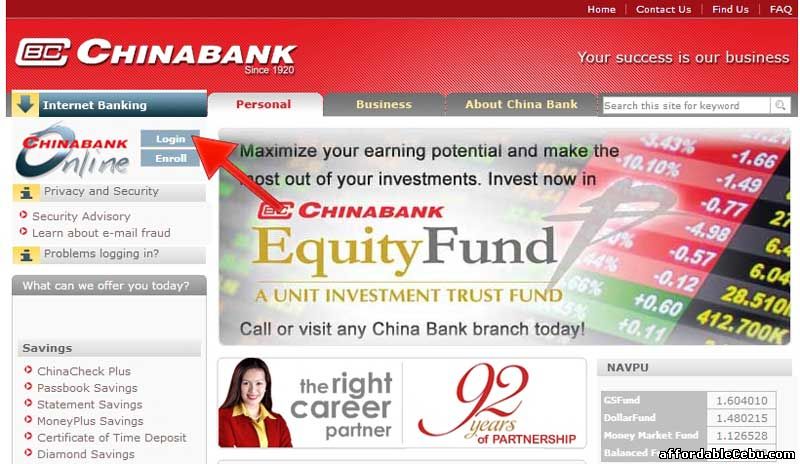 And log-in using your USER ID and LOGIN PASSWORD. Then click the
Login
button.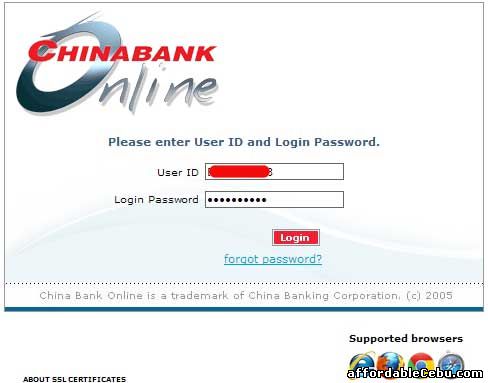 You will then see your account balance and other features of China Bank online banking.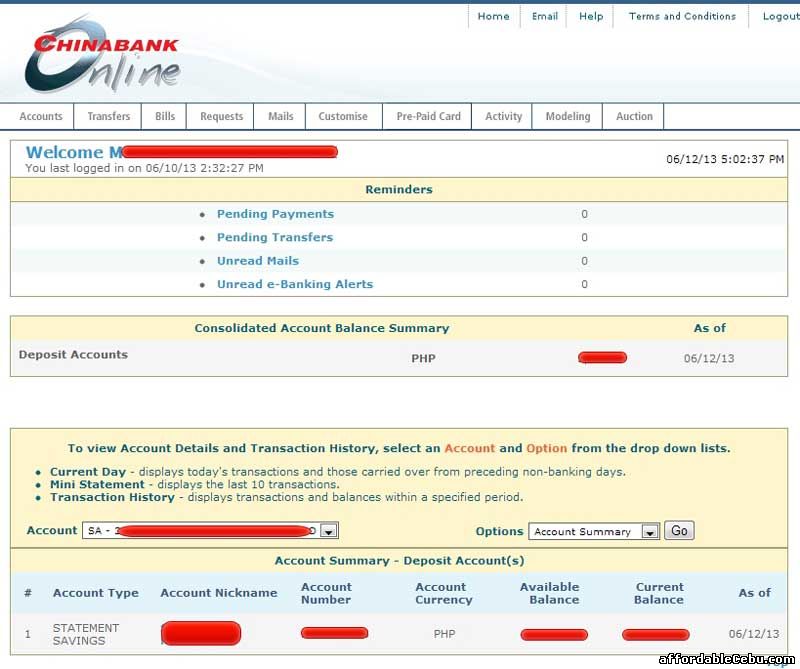 Take note: Balance inquiry online is free of charge. With online banking, you can even do other banking transactions aside from inquiring or checking your account balance.
Do you have any concern or problem accessing your China Bank account online?
Warning! When posting comments, strictly observe correct spelling. Avoid incomplete words such as TY (as Thank You), Pls as Please, gud as good, dpt as dapat, etc. You can comment in English or Tagalog. If you will not follow this simple instruction, your comment(s) will not be accepted or published.