One of the security features of banks with their ATM cards is the creation of ATM Pin.
The PIN is a personal identification number.
It is a set of security numbers, usually 6 digits, which is required to enter in order to access your ATM card (account) in an ATM machine.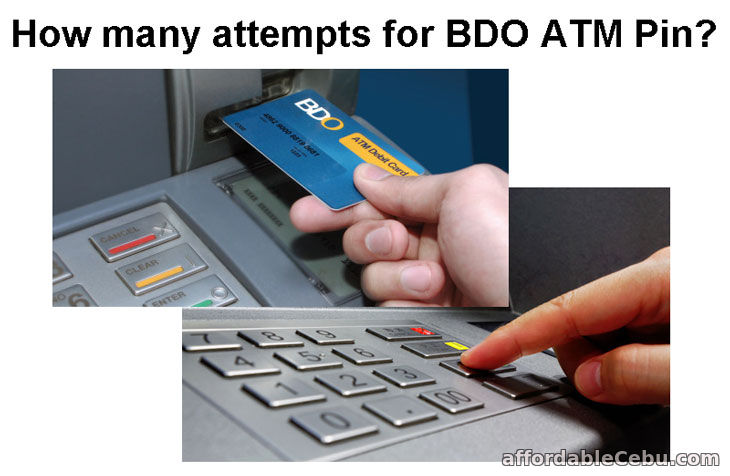 The frequency of entry of the ATM Pin in the ATM machines has been limited to few tries, usually
up to three tries or three attempts
.
This is to limit unauthorized usage or access of your ATM card.
Like any banks in the Philippines, BDO (Banco de Oro) gives you a
maximum of three (3) attempts
to enter your BDO ATM Pin in an ATM machine.
What will happen if you enter the wrong or incorrect BDO ATM Pin number in 3 attempts?
Your ATM card will be locked or inaccessible thru ATM machine for 24 hours.
After that locking period, you can now again enter your ATM Pin and you will be able to access your ATM account in an ATM machine.
Take note:
Even if you're ATM card is locked or inaccessible in an ATM machine due to incorrect entry of ATM Pin, you can still access your account via online banking or thru teller-to-client banking.
So, you don't need to worry a lot if you enter the wrong ATM Pin in 3 attempts. It will refresh and accessible again after a day.
Do you have a problem with your BDO ATM card? Let us know in the comment below.