A lot of tourists or foreigners wanted to know how it would look like to withdraw money in an ATM (machine) in the Philippines. So, here's a quick guide for you (with safety tips).
Most likely, withdrawing money or transacting in an ATM (machine) in the Philippines is the same as in other countries.
Step 1
Go to your preferred ATM (machine). Choose an ATM which is located in a well-lighted area. Fall in line if there's a lot of people waiting.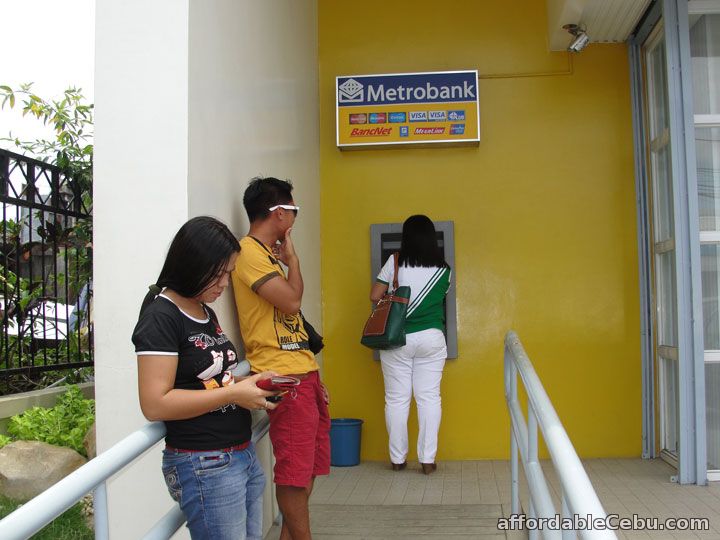 Take note of the CCTV surveillance camera above. All transactions are recorded in that camera. Other banks have installed camera in front of the ATM (machine).
Step 2
If it's your turn, insert your ATM card to the machine, and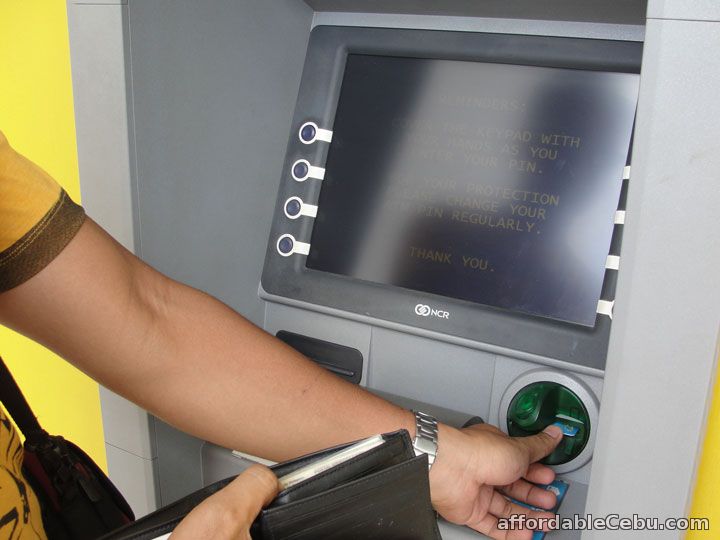 Step 3
Enter your ATM PIN code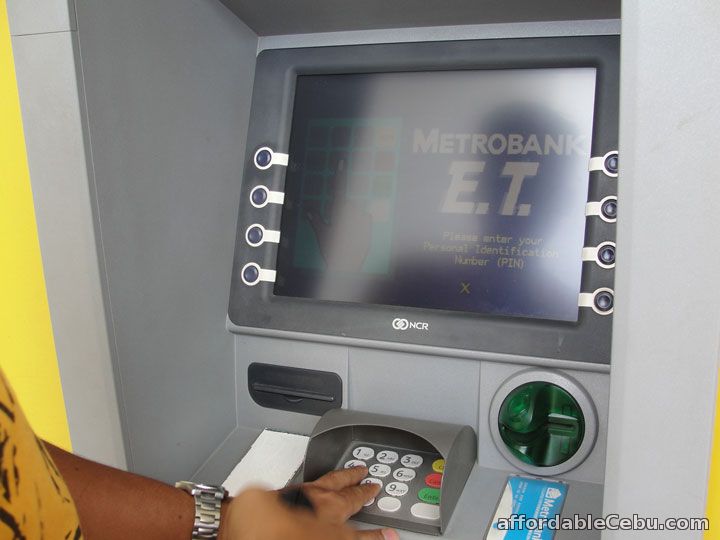 Step 4
Please select transaction. Choose WITHDRAWAL transaction or FAST CASH in the Menu or Options.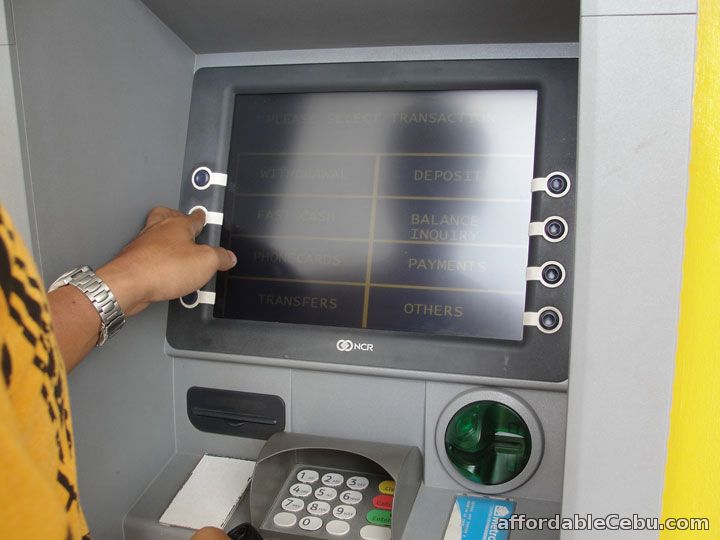 Step 5
Click SAVINGS if your ATM account is a savings account. A new screen (corresponding amounts of cash) will appear. You have to select how much money you want to withdraw.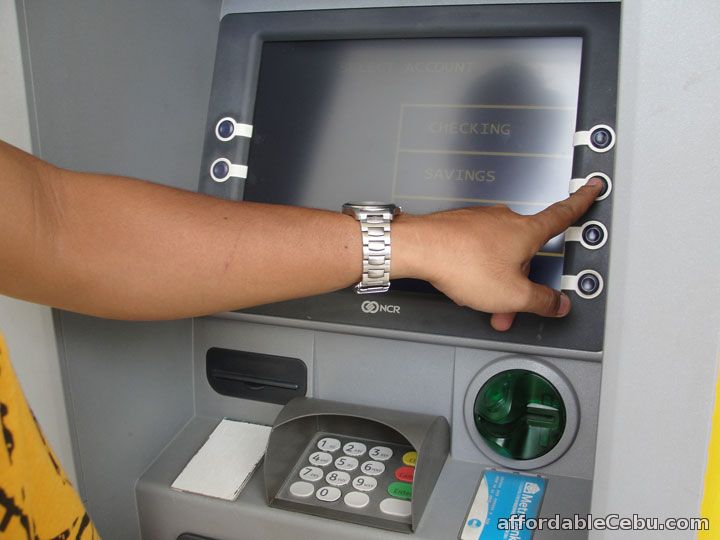 Step 6
After selecting the amount to withdraw, a message will appear which says "Your transaction is being processed". Within just a few seconds, the ATM (machine) will dispense the amount of money you want to withdraw.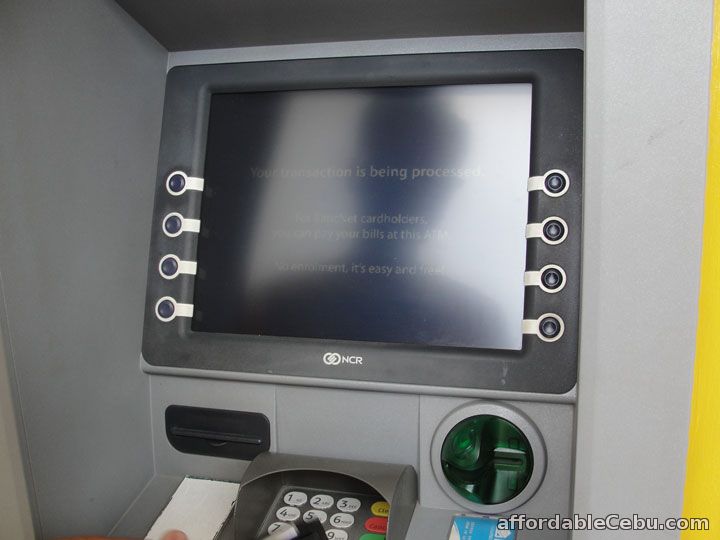 Step 7
Get your card, your cash and transaction slip. Remember those three things: cash, card, transaction slip. Sometimes, some ATM machines will not dispense transaction slip (receipt). It's normal.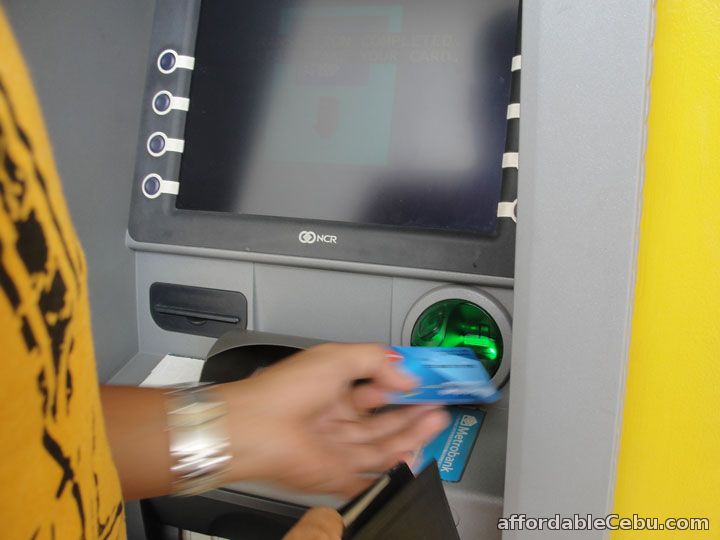 Tips
Memorize the PIN code of your ATM.
Never use your birthdate, phone number or consecutive number as your PIN code.
Observe your environment carefully in withdrawing in an ATM.
Take note of suspicious faces.
Do not let other people use your ATM especially in cash withdrawal.
If you have any question or problem on how to withdraw cash or money in the Philippine ATMs, just post them in the comment below.
Or do you have any tips or suggestions on how to safely withdraw money in an ATM?