My motorcyle has two rear shocks. It's been four years since I bought this motorcycle. Everytime I drive in rough and bumpy roads, I notice that my rear wheel will touch to the surface below the seat. And I know now the reason - the shocks/suspension are getting old and lousy. That's why I decided to replace them with new, durable or heavy-duty shocks. I brought my motorcycle to an auto shop and have the shocks replaced. Here's a simple procedure on how to replace motorcycle shocks or suspensions. In this case, my motorcycle is a Yamaha Vega. Replacement of shocks/suspension may depend on the make and model of your motorcycle.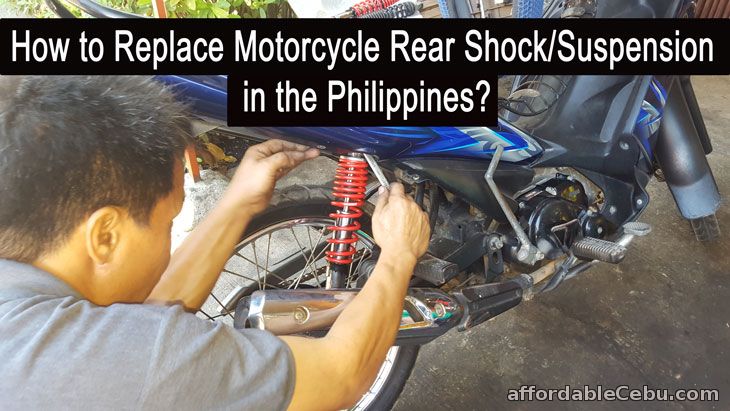 Step 1
The new shocks are slightly bigger and taller in length. So, both the old right and left shocks should be removed first before installing the new shocks.
Take out some screws of the plastic cover near the upper part of the shocks. Take out the bolts holding the shocks.
Taking out the screws of the plastic cover near the upper part of the right shock. You can see the right shock (with black-colored spring).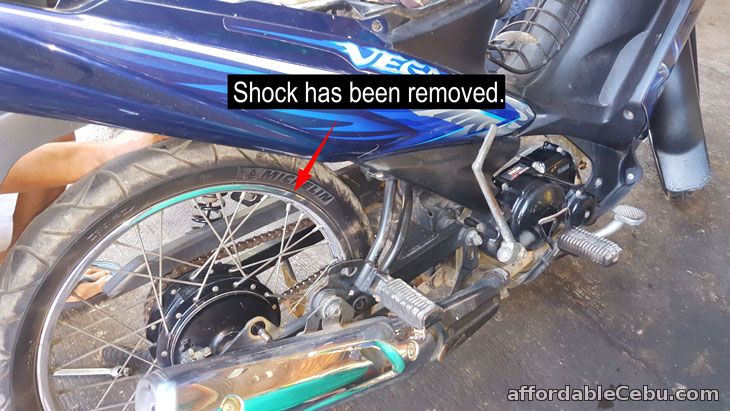 In this picture the right shock has been removed after taking out the screws of the cover near the upper part of right shock and the bolt holding the shock.
The same procedure is done in removing the left shock.
Step 2
After removing the two shocks (left and right), install the new shock. You can begin on any side (left or right side).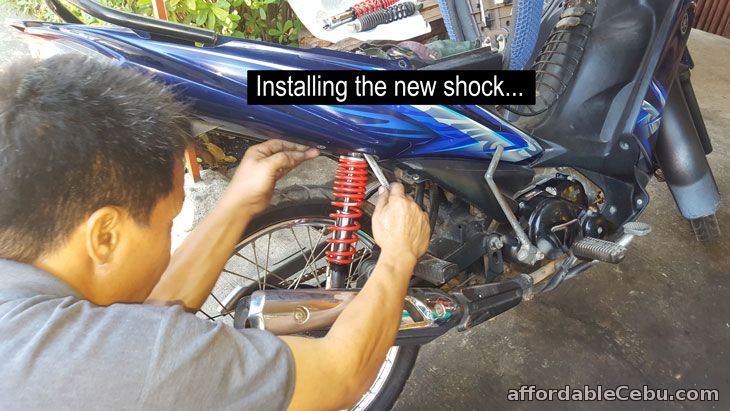 In this picture, the first shock is installed on the right side.
In this picture, the 2nd new shock will be installed on the left side.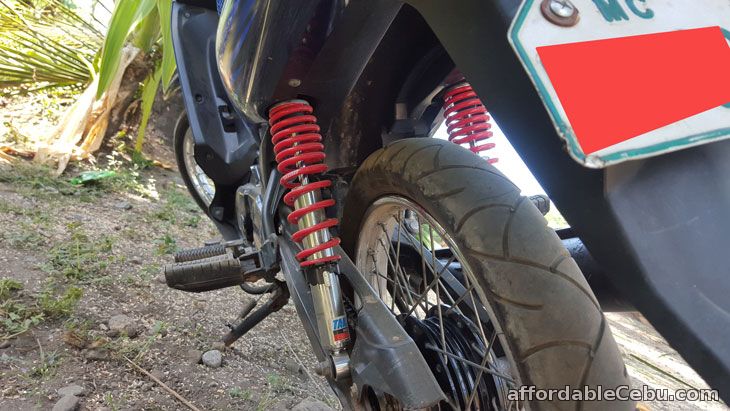 The two new shocks were now installed.
Are you having any problem installing your new shocks/suspension in your motorcycle?